Skip to content
Celebrate Broadway
For Those Enthusiasts of Broadway Musicals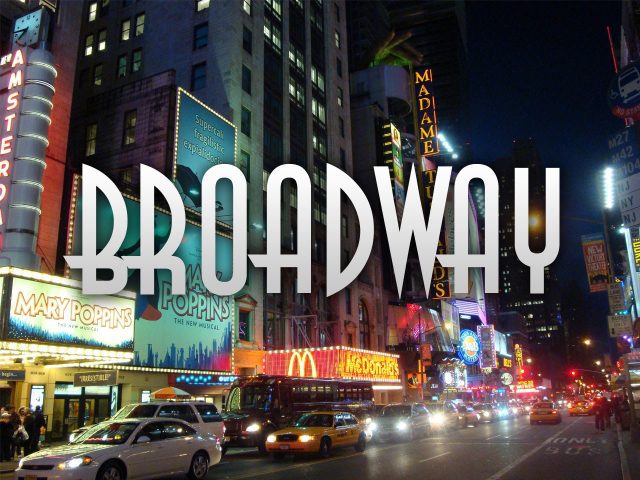 2021–2022 SEASON
LACKAWANNA BLUES
Theatre: Samuel J. Friedman
First Preview: October 14
Opening Night: October 28
Creative Team: Ruben-Santiago Hudson (director and playwright), Bill Sims, Jr. (composer)
About: Hudson stars in his solo show celebrating the strong, big-hearted woman who raised him: Miss Rachel.
DAVID BYRNE'S AMERICAN UTOPIA
Theatre: St. James
First Performance: October 17
Creative Team: Alex Timbers (production consultant), Annie-B Parson (choreographer)
Cast: David Byrne and his band of 11 musicians
About: The Broadway concert returns for another limited engagement.
SIX
Theatre: Brooks Atkinson
Previews Resume: October 17
Opening Night: October 3
Creative Team: Lucy Moss and Toby Marlow (co-writers) and Moss and Jamie Armitage (co-directors)
Cast: Adrianna Hicks, Andrea Macasaet, Abby Mueller, Brittney Mack, Samantha Pauly, and Anna Uzele
About: Henry VIII's (ex) wives tell their side of the story in a concert-style spectacular.
CHICKEN AND BISCUITS
Theatre: Circle in the Square
First Preview: October 23
Opening Night: October 10
Creative Team: Douglas Lyons (playwright), Zhailon Levingston (director)
Cast: Norm Lewis, Michael Urie, Cleo King, NaTasha Yvette Williams, Devere Rogers, Ebony Marshall-Oliver, Aigner Mizzelle, and Alana Raquel Bowers.
About: Set at a family funeral, the comedy follows Baneatta and Beverly as they attempt to put their sisterly differences aside to bury their father, Bernard. All is (relatively) well until it's revealed that Bernard had not just two daughters, but three.
IS THIS A ROOM
Theatre: Lyceum
First Preview: October 24
Opening Night: October 11
Creative Team: Tina Satter (director)
Cast: Emily Davis
About: A ripped-from-the-transcript interpretation of the FBI's investigation of Reality Winner.
DANA H.
Theatre: Lyceum
First Preview: October 1
Opening Night: October 17
Creative Team: Lucas Hnath (playwright), Les Waters (director)
Cast: Deidre O'Connell
About: A real-life kidnapping experience is recounted by Hnath's mother.
THOUGHTS OF A COLORED MAN
Theatre: Golden
First Preview: October 1
Opening Night: October 31
Creative Team: Keenan Scott II (playwright), Steve H. Broadnax III (director)
Cast: Dyllón Burnside, Keith David, Forrest McClendon, Luke James, Bryan Terrell Clark, Da'Vinchi, and Tristan "Mack" Wilds
About: The play weaves spoken word, slam poetry, and rhythm into a mosaic of the inner lives of Black men.
FREESTYLE LOVE SUPREME
Theatre: Booth
First Performance: October 7
Creative Team: Thomas Kail (director)
Cast: Andrew Bancroft a.k.a. Jelly Donut, Tarik Davis a.k.a. Tardis Hardaway, Aneesa Folds a.k.a. Young Nees, Arthur Lewis a.k.a. Arthur the Geniuses, Kaila Mullady a.k.a. Kaiser Rözé, Chris Sullivan a.k.a. Shockwave, and Anthony Veneziale a.k.a. Two-Touch.
About: The improvised musical comedy show returns to Broadway as the cast spins suggestions from the audience into humorous bits, instantaneous songs and riffs, and fully realized musical numbers.
CAROLINE, OR CHANGE
Theatre: Studio 54
First Preview: October 8
Opening Night: October 27
Creative Team: Tony Kushner and Jeanine Tesori (score), Michael Longhurst (director)
About: Sharon D. Clarke makes her Broadway debut in the transfer of her Olivier Award-winning performance as Caroline, an African-American maid whose world of '60s Louisiana changes in ways big and small.
MRS. DOUBTFIRE
Theatre: Stephen Sondheim
Preview Resume: October 21
Opening Night: October 27
Creative Team: Wayne Kirkpatrick and Karey Kirkpatrick (score), Karey Kirkpatrick and John O'Farrell (book), Jerry Zaks (director)
About: Rob McClure says "Hello (again), dearies!" in this stage adaptation of the 1993 beloved film.
TROUBLE IN MIND
Theatre: American Airlines
First Preview: October 29
First Preview: November 18
Creative Team: Charles Randolph-Wright (director), Alice Childress (playwright)
Cast: LaChanze
About: The semi-satirical play about making theatre—and racism in the theatre—makes its Broadway debut after premiering Off-Broadway in 1995.
DIANA
Theatre: Longacre
Previews Resume: November 2
Opening Night: November 17
Creative Team: Christopher Ashley (director), David Bryan (music and lyrics), Joe DiPietro (book and lyrics), Kelly Devine (choreographer)
Cast: Jeanna de Waal, Roe Hartrampf, Erin Davie, Judy Kaye
About: The story of late Princess Diana gets the musical treatment from the Memphis Tony-winning duo. The Broadway production was filmed for a streaming release on Netflix in October prior to opening.
CLYDE'S
Theatre: Helen Hayes
First Preview: November 3
Opening Night: November 22
Creative Team: Kate Whoriskey (director), Lynn Nottage (playwright)
Cast: Uzo Aduba, Ron Cephas Jones, Reza Salazar, Kara Young
About: The play follows a truck stop sandwich shop that offers its formerly incarcerated kitchen staff a shot at reclaiming their lives.
FLYING OVER SUNSET
Theatre: Vivian Beaumont
First Preview: November 11
Opening Night: December 13
Creative Team: Tom Kitt (music), Michael Korie (lyrics), James Lapine (book and director)
Cast: Carmen Cusack as playwright and diplomat Clare Boothe Luce, Harry Hadden-Paton as writer Aldous Huxley, and Tony Yazbek as movie star Cary Grant.
About: This musical follows three artists during the '50s as they experiment with the drug LSD. At a crossroads in their lives the three come together, and under the influence of the drug, take a trip and confront the mysteries of their lives and their world.
COMPANY
Theatre: Bernard B. Jacobs
Previews Resume: November 15
Opening Night: December 9
Creative Team: Marianne Elliott (director), Stephen Sondheim (music and lyrics) and George Furth (book)
Cast: Katrina Lenk as Bobbie and Patti LuPone as Joanne with Matt Doyle, Christopher Fitzgerald, Christopher Sieber, Jennifer Simard, Terence Archie, Etai Benson, Nikki Renée Daniels, Claybourne Elder, Greg Hildreth, Rashidra Scott, and Bobby Conte Thornton.
MJ
Theatre: Neil Simon
First Preview: December 6
Opening Night: February 1, 2022
Creative Team: Lynn Nottage (book), Christopher Wheeldon (director and choreographer)
Cast: Myles Frost plays the late pop star with Quentin Earl Darrington, Whitney Bashor, Gabriel Ruiz, Antoine L. Smith, Joey Sorge, John Edwards, Ayana George, Apollo Levine, Tavon Olds-Sample, Lamont Walker II, and Zelig Williams.
About: A biomusical of Michael Jackson featuring the singer's hits.
THE MUSIC MAN
Theatre: Winter Garden
First Preview: December 20
Opening Night: February 10, 2022
Creative Team: Jerry Zaks (director), Meredith Willson (book, music, and lyrics), Warren Carlyle (choreographer)
Cast: Hugh Jackman, Sutton Foster
About: Much of the creative team behind the Tony-winning revival of Hello, Dolly! will reunite for this revival.
SKELETON CREW
Theatre: Samuel J. Friedman
First Preview: December 21
Opening Night: January 12, 2022
Creative Team: Ruben Santiago-Hudson (director), Dominique Morisseau (playwright)
Cast: Phylicia Rashad
About: Set in 2008 Detroit, the play follows a tight knit family of workers as the fate of the small automotive factory at which they work hangs in the balance.
A CHRISTMAS CAROL
Theatre: TBD
First Preview: 2021
Creative Team: Matthew Warchus (director), Jack Thorne (writer)
About: The popular adaptation of Dickens' classic holiday tale returns.
PLAZA SUITE
Theatre: Hudson
First Preview: February 22, 2022
Opening Night: March 28, 2022
Creative Team: John Benjamin Hickey (director), Neil Simon (playwright)
Cast: Matthew Broderick and Sarah Jessica Parker
About: A revival of the classic marriage comedy reunites the real-life couple on Broadway for the first time in over 20 years.
BIRTHDAY CANDLES
Theatre: American Airlines
First Preview: March 18, 2022
Opening Night: April 10, 2022
Creative Team: Noah Haidle (playwright), Vivienne Benesch (director)
Cast: Debra Messing
About: New York premiere of the play about a woman striving for significance in her life.
TAKE ME OUT
Theatre: Helen Hayes
First Preview: March 22, 2022
Opening Night: April 4, 2022
Creative Team: Scott Ellis (director), Richard Greenberg (playwright)
Cast: Jesse Williams, Jesse Tyler Ferguson, Patrick J. Adams
About: A revival of the Tony-winning comedy-drama, about the coming out of a gay baseball player.
THE MINUTES
Theatre: Studio 54
Previews Resume: March 2022 (exact date TBD)
Opening Night: April 7, 2022
Creative Team: Anna D. Shapiro (director), Tracy Letts (playwright)
About: The city council drama returns to previews in a new theatre.
PARADISE SQUARE
Theatre: Ethel Barrymore
First Preview: February 22, 2022
Opening Night: March 20, 2022
Creative Team: Jason Howland and Nathan Tysen (score); additional material by Masi Asare and Larry Kirwan (additional material); Christina Anderson, Marcus Gardley, Craig Lucas, and Larry Kirwan (book); Moisés Kaufman (director)
Cast: Joaquina Kalukango, Chilina Kennedy, John Dossett, Sidney DuPont, A.J. Shively, Nathaniel Stampley, Gabrielle McClinton, Jacob Fishel, and Kevin Dennis
About: Set in Manhattan's Five Points neighborhood during the Civil War, the musical follows the inhabitants of a local saloon—including the Black woman who owns it, a conflicted newly arrived Irish immigrant, a runaway slave, and a once-great songwriter.
HOW I LEARNED TO DRIVE
Theatre: Samuel J. Friedman
First Preview: March 29, 2022
Opening Night: April 19, 2022
Creative Team: Paula Vogel (playwright), Mark Brokaw (director)
About: Mary-Louise Parker and David Morse reprise their roles more than 20 years later after the 1997 Off-Broadway debut of the Pulitzer-prize winning play. It follows Li'l Bit (Parker) as she looks back in time in order to make sense of an uncle (Morse) who impacted her past, present, and future.
FUNNY GIRL
Theatre: TBD
First Preview: TBD
Cast: Beanie Feldstein as Fanny Brice
Creative Team: Michael Mayer (director), Harvey Fierstein (revised book), Jule Styne (music) and Bob Merrill (lyrics), Isobel Lennart (original book), Sonia Friedman and Scott Landis (producers), David Zinn (set designer), Ellenore Scott (choreographer), and Ayodele Casel (tap choreographer).
About: The first Broadway revival of Funny Girl since the original 1964 production catapulted Barbra Streisand to stardom.
SING STREET
Theatre: TBD
First Preview: TBD
Creative Team: Rebecca Taichman (director), Enda Walsh (book), Gary Clark and John Carney (score)
Cast: TBD
About: The show explores the power of first love and music against the backdrop of 1980s Dublin.