Vistaprint once offered 500 Business Cards for $5 offer which is now discontinued. However you can still get these cards at a discount as we explain below:
Best Current Promo Codes for Vistaprint Business Cards
Below we list the best deals you could possibly get on an orders of 500 – 10,000 Business Cards from Vistaprint (We used Standard stock, no back design):
25% Off Your Order (Works only for New Customers) – We tested this and on our $26 price of 500 cards, we saved $6.25. Total cost – $0.039 per card.

20% off Sitewide – For 500 cards we saved $5.20 on our $18 total. Total cost – $0.042 per card.

20% off Sitewide + free shipping over $75+
20% off Sitewide + free shipping over $75+
$15 Off Your First Order – We needed to order 1,500 cards to get the cart above $50. We saved $15 on our $59 total. Total cost – $0.029 per card.

$15 of Your First Order of $50+
$15 of Your First Order of $50+
Buy More Save More – The problem with this deal was we needed to order at least 10,000 cards to get the 20% deal. We saved $55.80 on our $279 total. Total cost – $0.0223 per card.

Note: If you are looking to purchase more than just Business Cards at Vistaprint, we highly encourage you to view all of Vistaprint's Current Promos for maximum savings on your order.
Business cards are the most popular items that Vistaprint has for sale. These cards are perfect for helping you to promote your business and your work. They are especially easy to customize in a variety of ways and can give your cards the look that they deserve. Vistaprint did offer a deal for Free Business Cards at one point but now they are offering a Free Business Cards Kit where you can obtain samples of their stock and shapes.
Types of Paper Quality For Vistaprint Business Cards
One such way how you can customize a business card from Vistaprint is by choosing from one of four different types of paper for your cards. These options are suitable for all sorts of requirements. A basic option may work for traditional cards but something a little fancier might work if you have a need to really make your name stand out.
Standard Business Cards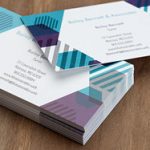 The first option to get is a standard business card paper print. This is light in weight and allows you to get practically any color you want added onto its body.
This is a thin option that is made with basic needs in mind. It offers a standard look and can even be prepared in a variety of shapes and cuts. You can use this to create a basic look for any card you want to use.

Premium Business Cards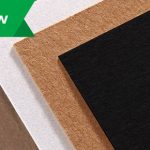 This next choice has a better texture to it. A premium card comes with a softer tone and a more flexible body. This offers a comfortable design that is even reflects light by a small bit without being too gaudy or unusual in its style.


Signature Business Cards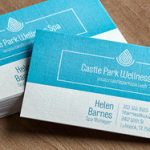 The Signature paper option is made with a fancier body. You can order a Signature paper stock for business cards in a glossy or matte design with each option working differently in terms of reflecting light.
A linen-style paper product weighs a little heavier but offers a smooth texture. It is especially for when you have fewer cards to work with but you want to get them out to only the best clients. You can even get a recycled paperprint for your cards if you prefer. Again, a Vistaprint Coupon will go a long way in saving on purchases.
Ultra Thick Business Cards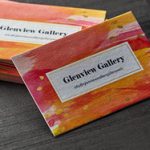 The last option is an ultra thick design. This is about twice as heavy in weight as the standard print option. It is a little thicker than a credit card and resists bending quite well. This is preferred for when you are aiming to get a better quality design or you really want to make a strong impression.
This does cost about twice as much as a standard card setup would. Fortunately, it works well with all cuts, sizes and colors. It also adds a nice shine that makes many details on your card look more visible while also creating a refined and attractive professional look on your card that makes it stand out right.