For all the merits of email and text-based collaboration platforms, one downside is miscommunication. Most of us have gotten pretty good at dashing off text-based communications, but still there's plenty of latitude for misunderstandings with written communication. We don't have facial expressions, or tone of voice, or any of the other cues that put our communications in context. Emojis have come to our aid, but they still are very limited compared with these other cues.
That's why face time is still important for business; there's more communication potential, and more room for nuance. And frankly, some of us are just not writers.
Unified communications is addressing the problem, however. With unified communications, we can inject voice and video into these otherwise flat communications experiences. The nuance of voice inflection and facial expressions and pauses in the conversation return.
UC solutions such as Skype have been making inroads in business for years, and most of us now are at least passably familiar with video chat. But web-based UC solutions such as WebRTC promise to mainstream the use of UC for business communications.
WebRTC solves two of the big existing problems with UC: ubiquity and ease of use. With WebRTC, there's no longer any need for proprietary software downloads or launching a dedicated app; WebRTC enables users to click on a link and instantly start chatting through a web browser or app. This should grow UC adoption.
Providers think so, too. The market penetration for cloud-based UC is expected to reach 41 percent by 2020, according to a recent BroadSoft survey of global telecom service providers. By that time, telecoms expect cloud-based UC to grow threefold in large enterprises, fivefold among SMBs, and sevenfold among medium-sized firms. From the ease of use that comes with WebRTC and cloud-based UC, expect to see video and more real-time communications enter into our daily lives.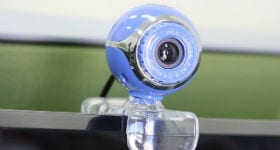 While there still will be a place for voice-only calling, the option to meet with the other person virtually via video chat will grow significantly as people are able to do it easily and without having to negotiate the technology.
Anecdotally I'm already seeing this trend take off; five years it was uncommon to meet with a colleague over Skype or a UC solution, even if the technology allowed; the other party just wasn't used to it. But now most people are familiar with it, and forward-thinking colleagues no longer are asking for a call; instead they are jumping right to sending me a video link or suggesting we meet over UC.
If you're one of the people who isn't talking with colleagues via UC, get ready for it.