Below we have compiled our list of the top trending Mommy Blogs for 2022
1. https://www.stayathomemum.com.au
2.
3.
Mommy Blog Websites for 2022
1. Stay at Home Mum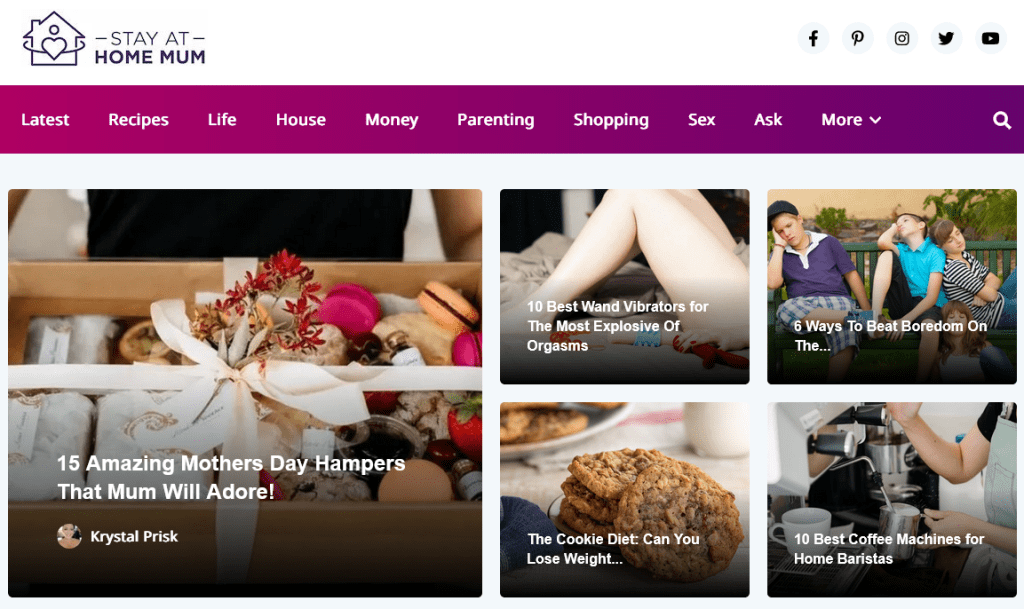 Based in Gympie, QLD, Australia, Queensland, Stay at Home MUM is one of the best support networks for Mum's throughout Australia.
Current Stats as of October 2022:
Facebook Followers: 583,000
Twitter Followers: 8,979
Pinterest Followers: 113,100
Instagram Followers:
Monthly Visits: 285,574
2.